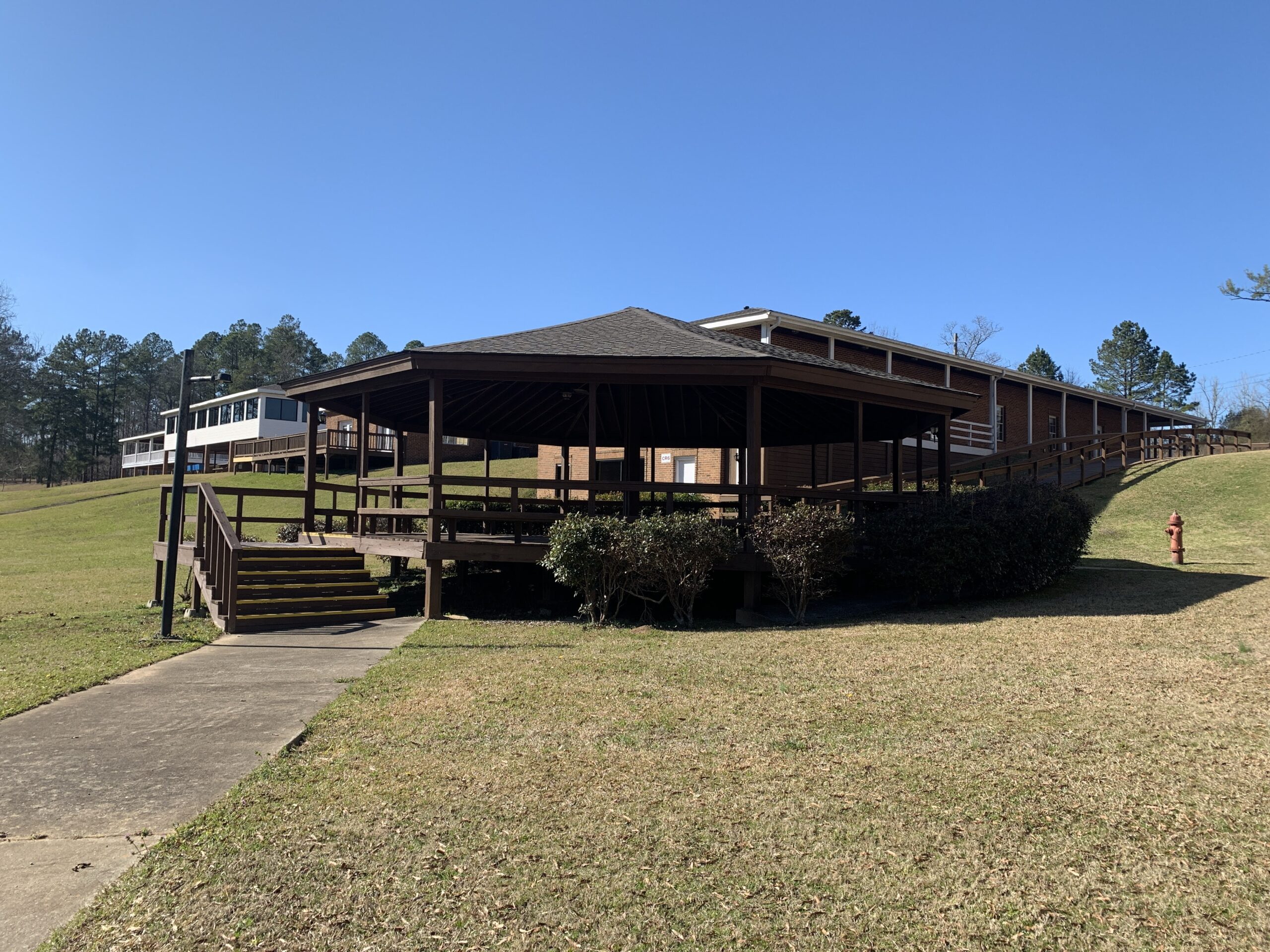 The Gazebo overlooks our gentle lake and leads straight to the boardwalk. It has lighting, so it can be used in the daytime or after dark. Seating lines the edge of the railings, making it very open and spacious.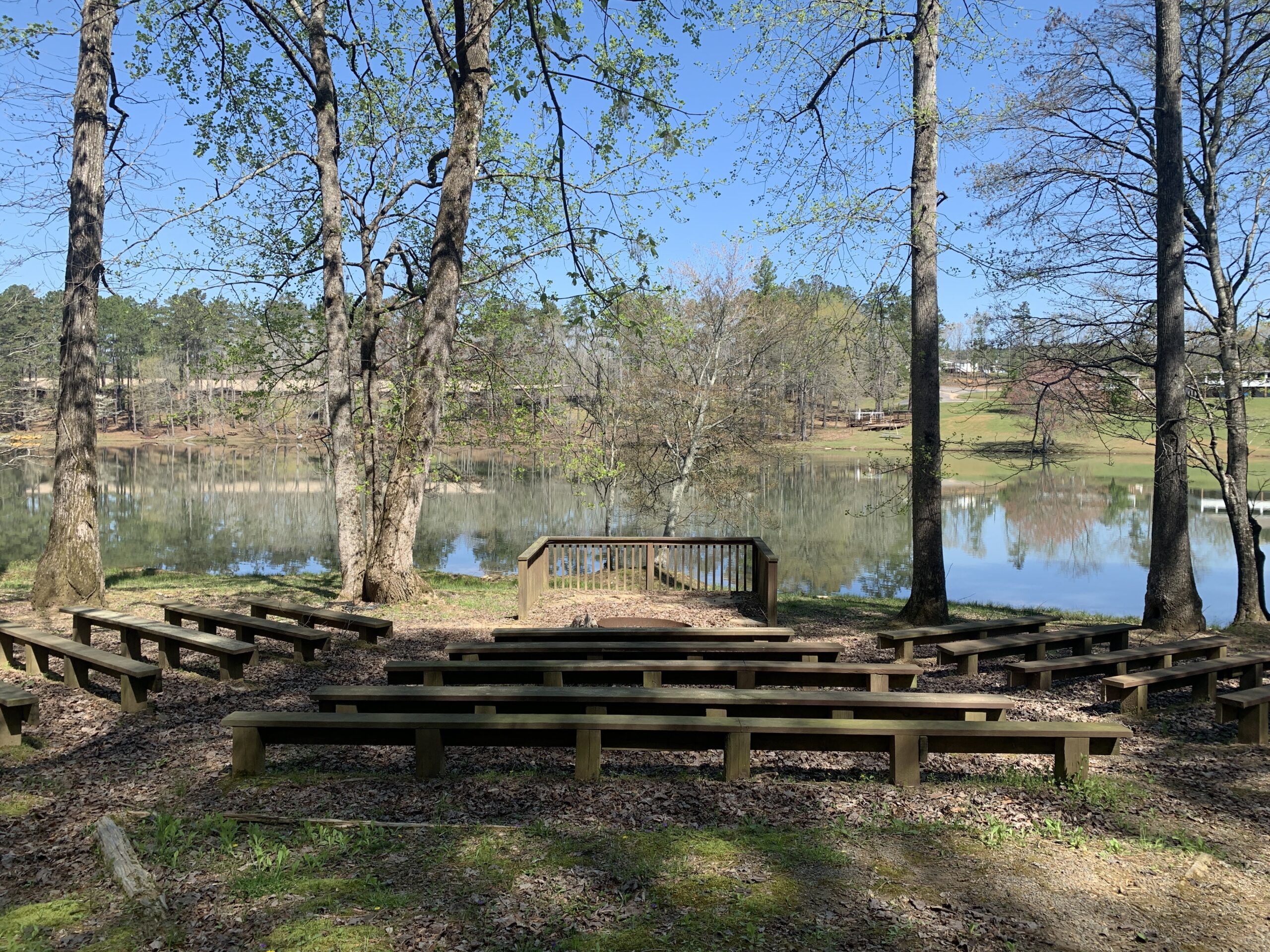 Amphitheater
Across the lake is a secluded area set up with a large fire pit, platform, and benches overlooking the beautiful and peaceful view. We often have groups roast smores around this area or have a small evening service.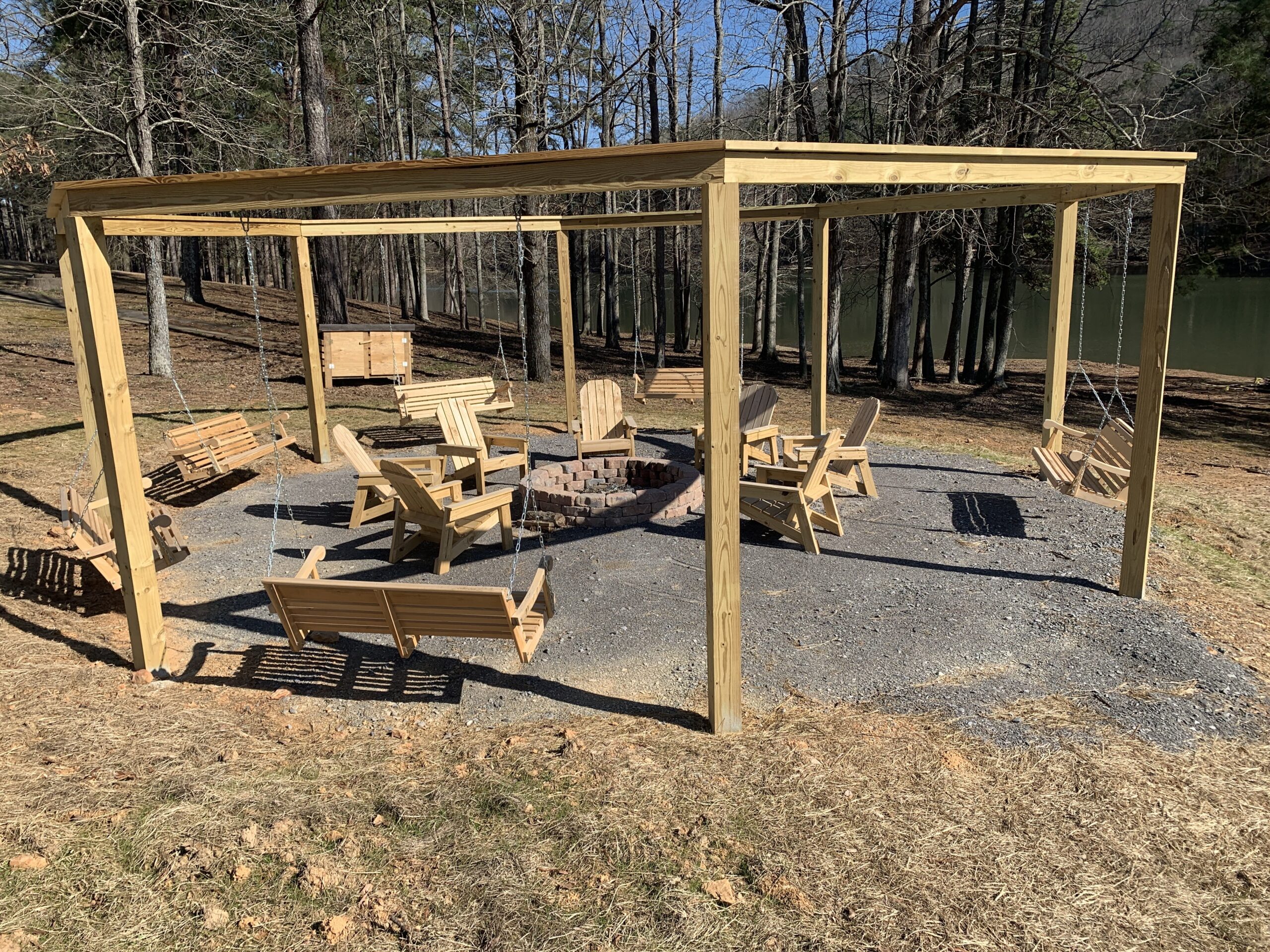 Firepit Swings
This unique setup includes swinging benches and other seats surrounding a large fire pit. It is perfect for a relaxing evening talking and bonding around the fire.
The Pavillion is a large, open building that is great for hosting outdoor games and events. There is a stage, balcony, concession stand counter, and bathrooms. The area also features a basketball court, sand volleyball court, baseball/softball field, and a field large enough to be used for flag football or soccer.